60
Station St
Parramatta
This famous Parramatta office tower offers extraordinary views of the Blue Mountains on one side, the Sydney Harbour Bridge and Sydney CBD on the other.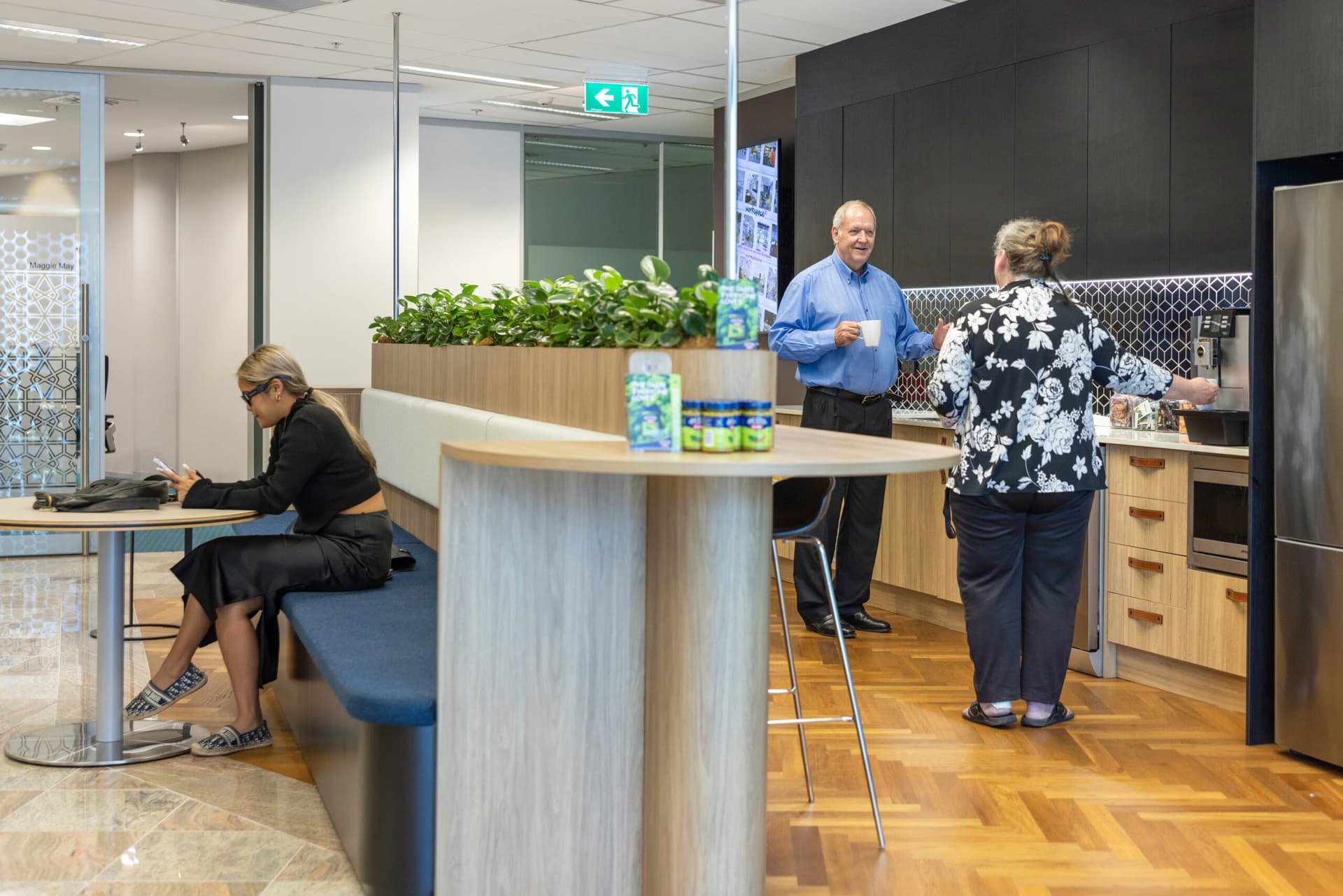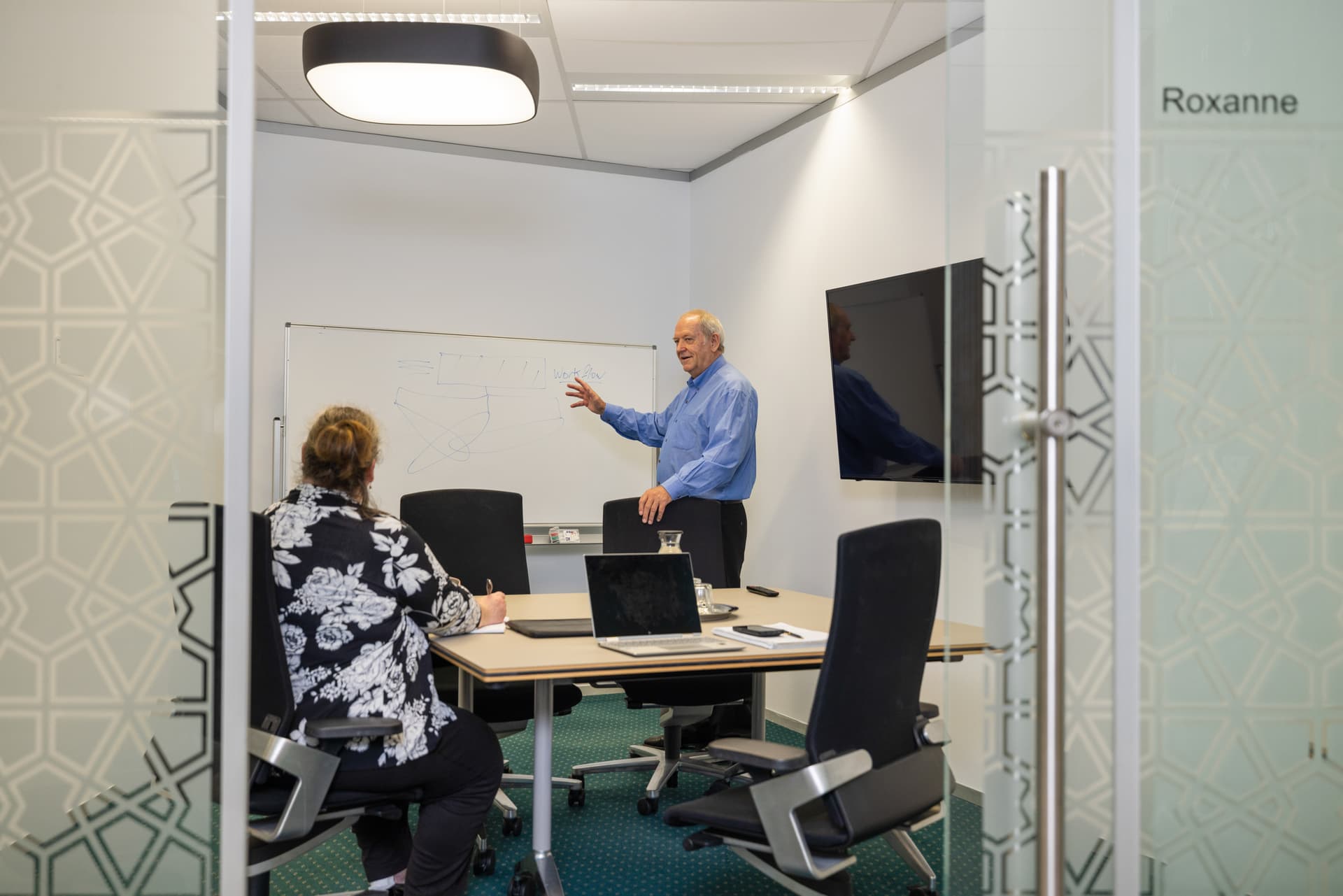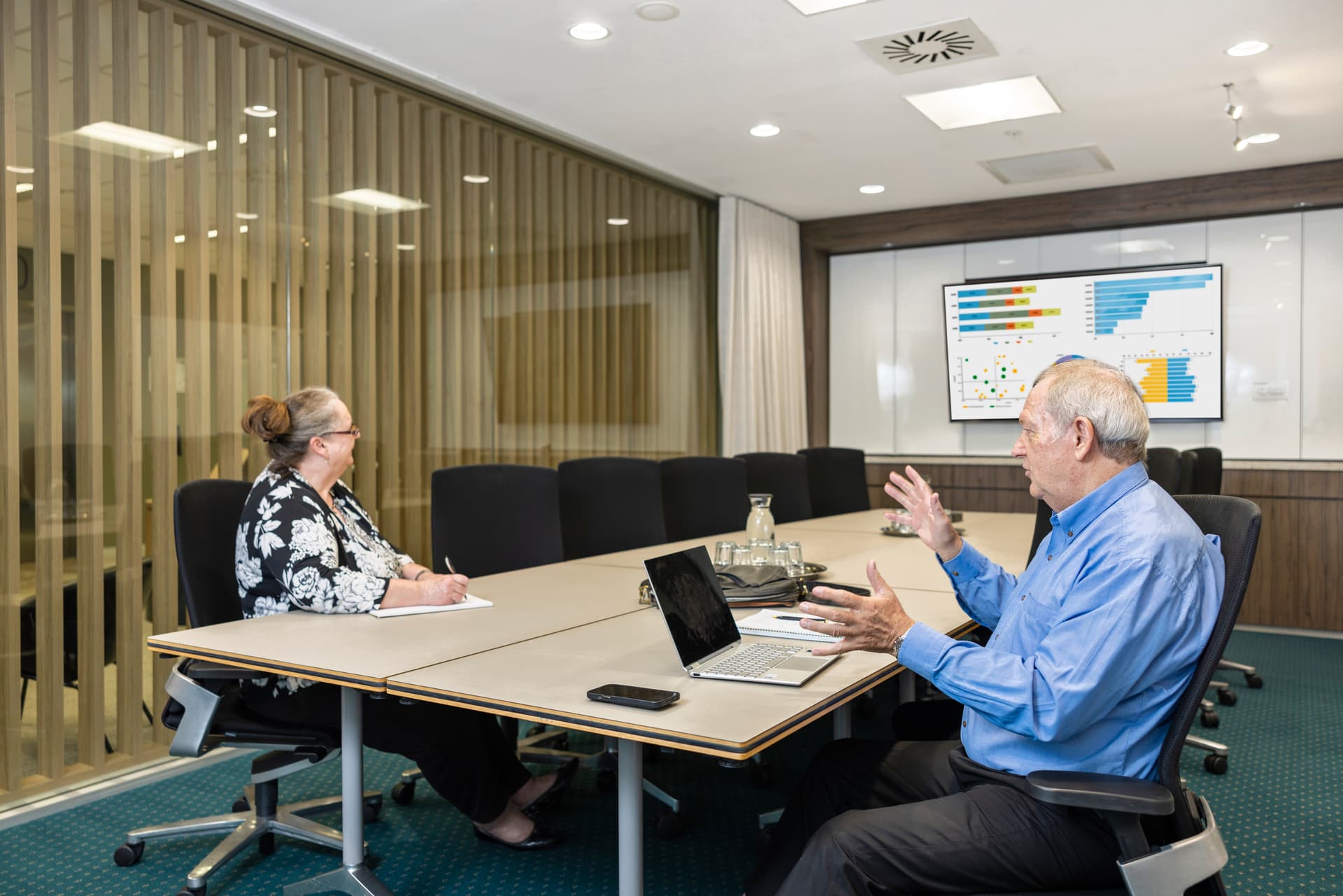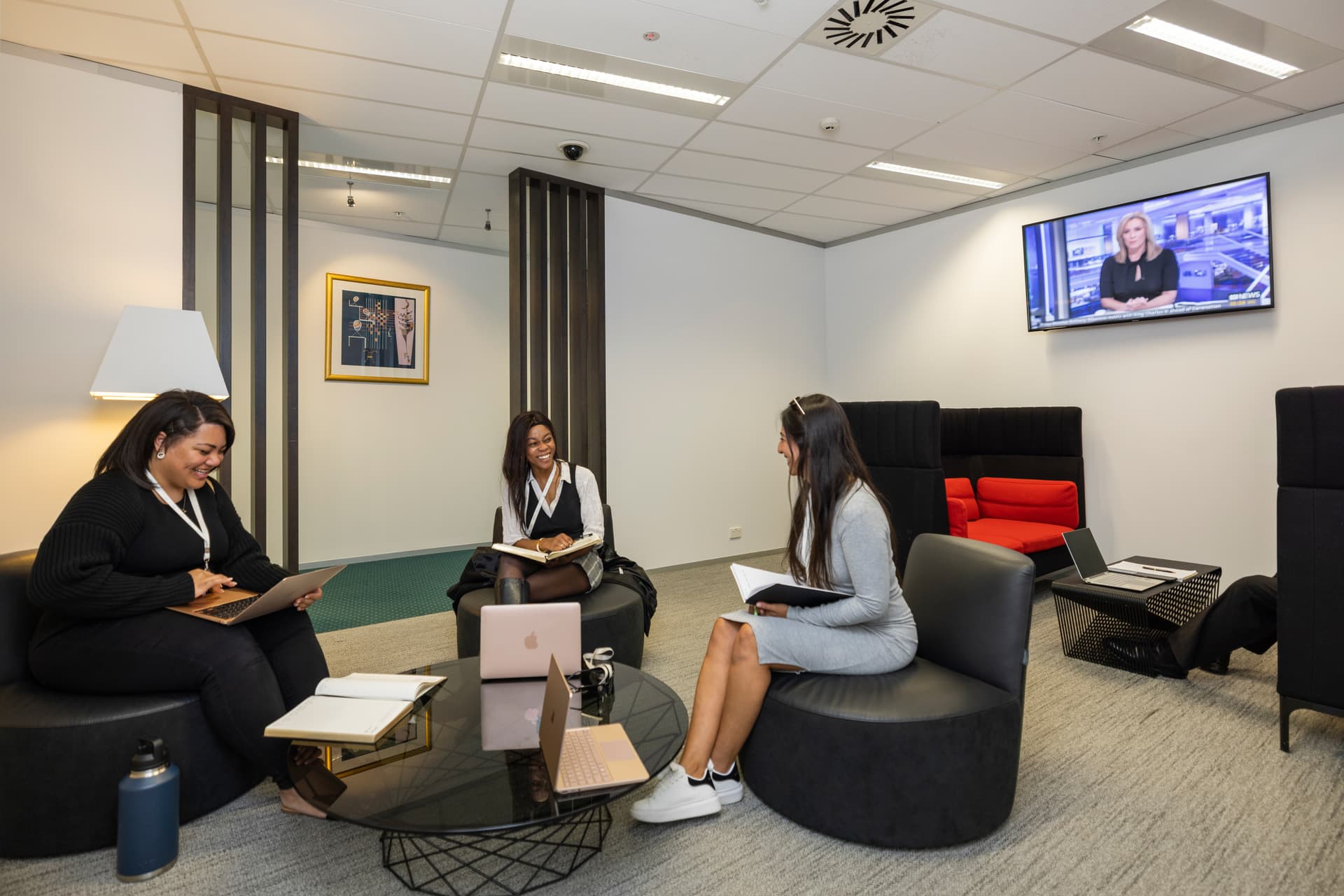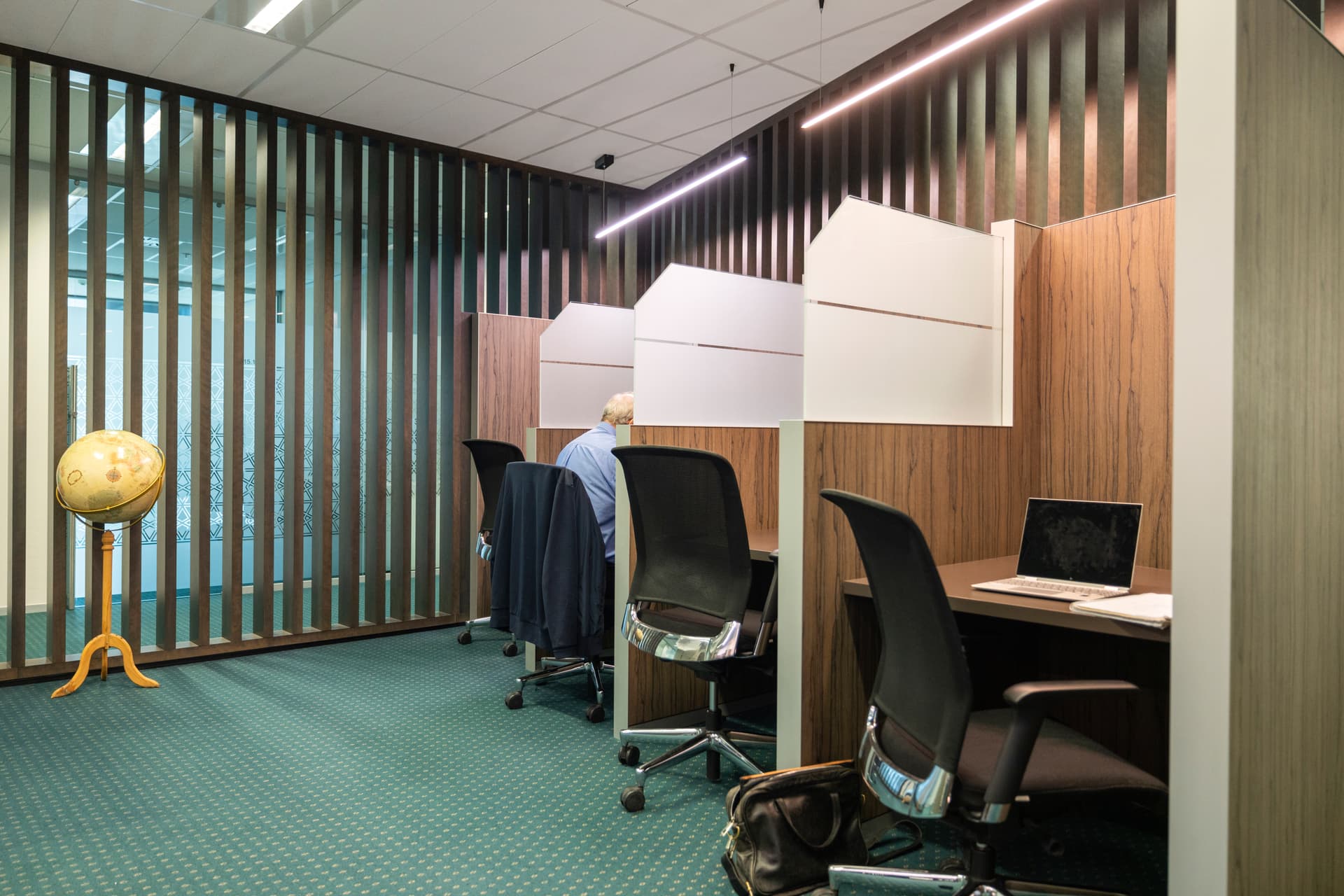 About
Nestled in the bustling heart of the Parramatta CBD, the towering structure commonly referred to as "the Deloitte building" looms with unwavering prominence, commanding the attention of both esteemed corporate giants and ambitious entrepreneurs seeking an esteemed address. This famous Parramatta office tower offers extraordinary views of the Blue Mountains on one side, the Sydney Harbour Bridge and Sydney CBD on the other. Designed by leading architects Fitzpatrick + Partners and built in 2012, the striking elliptical design is also complemented by the building's outstanding 5.5-star energy rating and sought-after proximity to all modes of public transport and excellent dining options. This impressive workspace365 centre on level 15 boasts floor to ceiling glass promoting maximum natural light and views while offering the latest in contemporary design and finishes. The floor plan allows for shared, flexible workspaces with 25% of the floor allocated to community activities. This is well above the industry recommendation and a feature that is consistent across all workspace365 centres. workspace365 offers private serviced suites, coworking space, premium meeting rooms, private mediation rooms, virtual office capabilities, and contemporary break-out spaces plus a full-service business lounge – perfect for modern businesses looking for a flexible, fully-equipped day office to rent in Parramatta. This fabulous centre also offers clients executive premium suites with managerial offices within its space, a range of quiet areas, private booths, and a work bar. Step out of your office and take a private call in one of the phone booths provided or more relaxed open spaces. Environment matters, and the days of small offices and endless rows of desks are over. The new Hybrid Office Space is about inspiring your employees to get back into the office. Being able to collaborate with colleagues has proven difficult over Zoom, and hence the huge demand for FLEXIBLE office space, particularly in the rapidly booming Parramatta area.
Details
Level 15/60 Station Street, Parramatta 2150

8.30am - 5.00pm, Monday - Friday
Features

& amenities

Designed to work for you, and for you to work in. Our office space comprises communal breakout areas, private suites, premium meeting rooms and a host of other services to enhance your business operations.
24/7 Swipe Card access
Bicycle Storage
Business Lounge
Car Parking
End of Trip facilities
Meeting & Boardrooms
Day Offices
Private Suites
Unlimited business grade internet
Tea, coffee and kitchen usage
Front-desk Support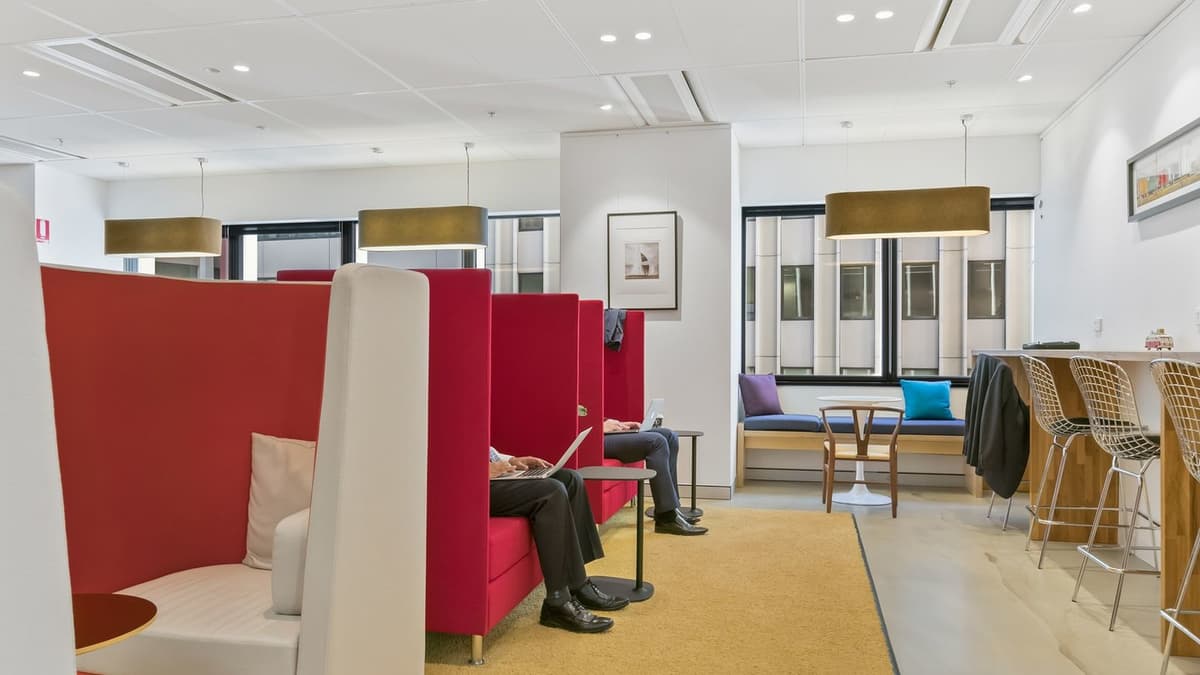 Our locations near you
Experience the benefits of working in a dynamic co-working environment. Discover a variety of co-working centres offering modern amenities, flexible memberships, and a collaborative atmosphere.
View all locations
Ready To Book?
Get in

touch
Arrange a time to inspect your new office space.